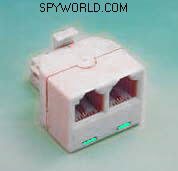 Transmitter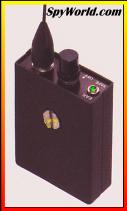 Receiver
VHF - Telephone Transmitter


Full Package


This professional telephone Transmitter is disguised as a common dual modular adapter.

It transmits up to 500 meters on VHF channels.

Set it into the modular jack by one touch.


It uses the phone line for its power source .

No battery or external antenna needed ! .


Both sides of the conversation are transmitted with clarity.


VHF Receiver

Transmitter works best with our state of the art VHF professional receiver (included).

Note : Except for Law enforcement agencies, This item is NOT available to U.S residents, International customers please check with your local Customs Department before ordering.

For the Latest Click Here